What is Data Center Virtualization?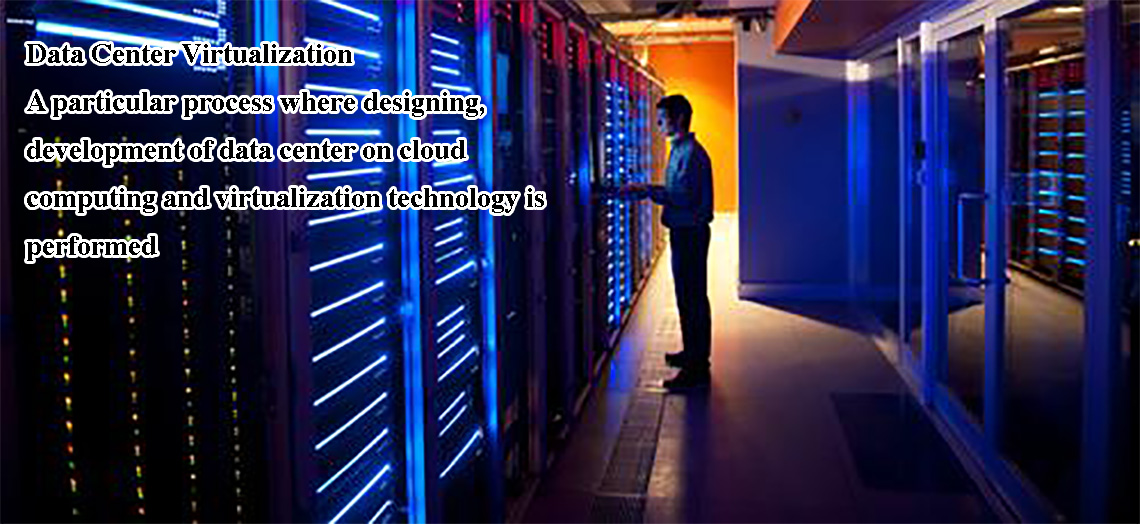 Data center virtualization is basically a particular process where the designing, development and deployment of data center on cloud computing and virtualization technology is performed. This process enables the virtualization of physical servers in a facility for data center, networking, storage and other infrastructures equipment and devices. It usually produces cloud, virtualized and also collocate cloud/virtual data center.
This virtualization includes various processes, technologies and tools to enable the operation of data center. Using this virtualization means that the standard or existing data center facility is usable to host or provide the multiple virtualized data centers that are located in the same physical infrastructure. Then, it will be use simultaneously by separate organizations or applications. Actually, it does provide multiple benefits in terms of IT operational. It reduces operational and data center capital cost and also supports the optimization of infrastructure and resource utilization.
Once the virtualization process takes place, there will be less heat buildup. It can happen because the physical infrastructure uses fewer servers. It means less physical hardware is used and the virtualization is conducted to virtualize the servers. This way, less heat will be produced and the issue of heat dissipation will no longer be your consideration.
Data center virtualization has been proven to be great solution in terms of reducing the cost. Why? Well, that is because the most expensive investment in data center is the hardware. So, when the amount of hardware is reduced, the cost will be decreased as well. The cost includes electricity and maintenance cost. As a result, significant cost saving will be yours truly.
Another benefit of data center virtualization is faster redeploying. It is possible to happen because there are fewer physical servers used. Therefore, when redeploy is needed, it only needs a few minutes. And, it can be controlled with few clicks only because all the servers are connected. In the meantime, backup is no longer an issue. Once you use data center virtualization, you will use virtual machines that can be moved easily for one serve to another server. The redeploy process also takes less time. In the end, you can do the back up much easier every once in a while.
And here is another reason why data center virtualization should be your number one choice. This confirms your commitment and willingness to participate in making the earth greener. Virtualization lets you to allow the carbon footprint. As a result, it helps to clean the environment so you will no longer endanger the future.